Bandsaw Sales
Bandsaws365 offer high quality band saws at competitive prices check out our range - with brands like Rikon, Grizzly, Jet and Shop Fox. From small garages to large workshops we cater for all users from meat saws to metal saw you're sure to find the right product here.
Can't decide what band saw to choose then why not take you're time and read the latest reviews.
Saw Safety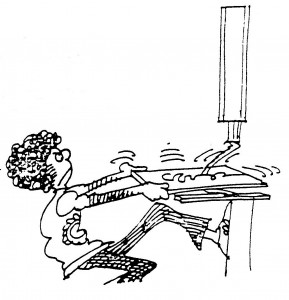 Band saws can be extremely dangerous if not operated properly and safety shouild alway be the number one priority.
Safety First
Make sure you read the user manual carefully.
Make sure you understand the instructions before attempting to use the saw.
Ensure the machine is securely fixed to the floor (or a workbench of appropriate height) to reduce vibration.
What safety procedures should you follow when using a band saw?
Wear safety glasses or goggles.
Wear suitable hearing protection.
Wear protective footwear when required.
Make sure all guards are in place and properly adjusted.
Adjust blade guard height to about 1/8 inch above the top of the material being cut.
Ensure the blade is tracking correctly and runs freely in and against the upper and lower guide rollers.
Ensure the blade is under proper tension. A band saw equipped with automatic tension control is desirable.
Hold stock firmly and flat on the table to prevent the stock from turning and drawing your fingers against the blade. Keep hands braced against the table.
Use a push stick when you remove cut pieces from between the fence and saw blade or when your hands are close to the blade.
Keep your hands on either side of the blade – not in line with the cutting line and the blade.
Make release (relief) cuts before tight curves when doing intricate scroll-type work.
Keep the floor around a band saw clean and free of obstructions.
Keep the machine properly serviced.
Provide adequate lighting at the machine table. A light fixture with a flexible connection can provide essential lighting.
It is always better to be safe than sorry.